This app was most particularly made for couriers. It is available with mobile devices (via BitrixMobile), it has «Deals» and «Settings» pages.
Orders (i.e. deals), to which a particular user has an access, are displayed to each user on «Deals» page. Search by name of deal is available, as on holidays the amount of orders can go up to more than 300.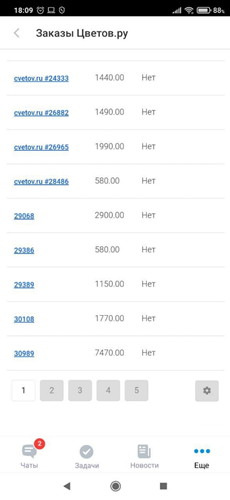 Double-ended data synchronization between Bitrix and this developed mobile app is provided allowing users to make changes both via Bitrix and mobile app of courier (if editing capability is present).
To set the access permissions, «Settings» page was created. Admin users can see all orders (deals), while other users can see active deals only depending on standard access permission sets in CRM.