This app helps in evaluation of employee involvement by conducting surveys. All data is available in the app. It is possible to create periodic surveys:
Weekly;
Monthly;
Quarterly;
Annual.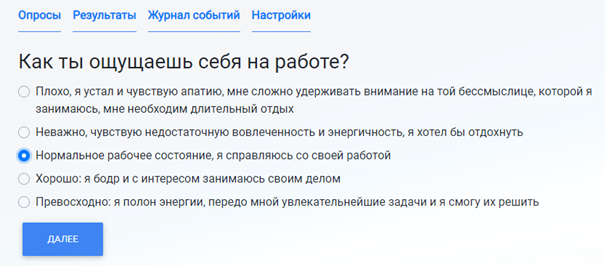 The surveys can be set specifically for particular departments or employees.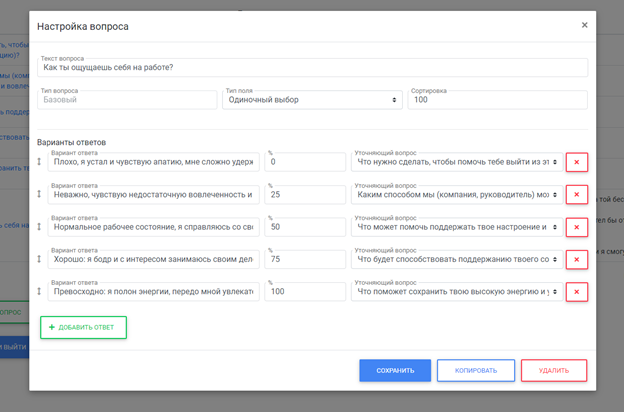 The app will suggest employees to complete a short survey every 2 weeks by default. You can create your own surveys with different types of answers:
Text box;
Single choice;
String;
Number.


Percent of involvement can be attached to single-choice answers.

Following the results of survey/ surveys, you will get the involvement indicator of an employee as well as average score within the company.